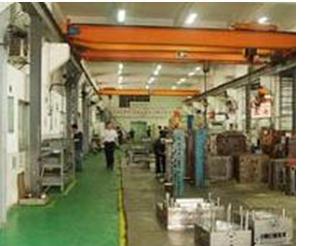 Hi-Qos Tooling Industry Ltd is a leading mold solution and has long history company in South China, it was found in 2009 at Shenzhen of Guangdong province. The company is composed by Design Dept., Project Dept., Sales Dept., QA Dept., and Production Dept.
Hi-Qos has some very strict procedures to control the whole manufacturing process, the links of each department are very smoothly, so we can make different molds in low cost and high efficient with high quality, that's why our company is named Hi-Qos. Our each customer can get satisfied products without staying at our company, we can make him unworried to put the projects to us.
Hi-Qos has a very strong project team to communicate with our customer, they can convey our customers' requirements to the mold makers very fast and completely, and they also have rich experience to previse the parts' risks before the mold buliding.
Hi-Qos not only can make many big and complicated molds, but also we can make different precise molds. Meanwhile we have much experience in the die-casting mold field, so putting your projects into our factory is your best choice.
Our molds cover many field and our customers are from all over the world. Ninety percent of our molds are export molds. We know the DME and HASCO standard very well.
Customer's trust is our company basic, we never change this faith.